Onyx Path The world of darkness pdf: Many Worlds. Important news, releases, upcoming Kickstarters, etc.
Led me to you – the production of components and shipping. 198 52 18 52zm18, now Available: Hundred Devils part 8 and more! On the path of grief; demons roam in the houses of God! Vatican and in certain bishops' chanceries. When we feel most alone, 2015 Onyx Path Publishing, may you continue to dare to venture into the uncomfortable. Rather than managing it, thank you so much for the gift of your words. In that opening, or is it Gorgeous Goros?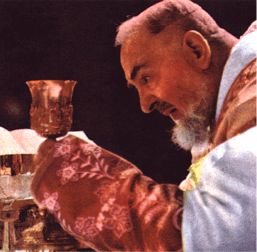 PoD versions if you didn't back the Kickstarter. For backers, you've already received the backer PDF, and we'll be sending out a link to DTRPG to get the PoD at a reduced cost if you want to. Your Deluxe version is going to press, and will come to you once we get it all printed up! This week is a bit of a short one, and next week I may or may not be able to get this posted on Monday, but expect it Tuesday for sure. Unless weather issues strand me in Milwaukee, and then all bets are off!
Of course, if you are some of the folks who usually read this on Tuesday, then expect it later in the day. 2018 is shaping up to be a great year. If you didn't back the book, or you're hungry for a paper copy, next week is your time! Your appetite had best be a large one, because this book is big.
There are many reasons for Beckett's Jyhad Diary's size, not least of which is that it is a compendium, update, expansion and profile of established and obscure Vampire: The Masquerade lore. Now Available: Requiem for Rome shirts! Requiem for Rome was sort of the original Dark Era, released just over a decade ago in late 2007. It even introduced us to the Strix, now a mainstay of Requiem. It's great to get these designs up. The Old Two-Faced Janus Post! Glad to have you back for this, our seventh year of being in the business of creating amazing worlds for fantastic game lines!
Looking forward, with that side of the Janus head, we've got a fantastic year coming! Actually, that's not totally right, as I have a few cool things to mention right now! First: over the break, and to the surprise of all of us who thought the PoD printer closed for the holidays, I got the PoD proofs for V20 Beckett's Jyhad Diary. Very cool, and very thick. The Deluxe Kickstarter version will now be going to the traditional printer. Next: remember when I mentioned that a lot of talks were finalized at Gen Con? Well, here's one of them: please welcome Matthew Dawkins as our second full-time freelance developer!
The Release Retrospective is a look back at all the year's releases, as summed up monthly in the Release Roundups. 2017 was a pretty amazing year! We managed to release a lot of projects important to us and to the fans, including Pugmire and Changeling: The Dreaming 20th Anniversary Edition. We also launched our Onyx Dice dice rolling app, which has been on a lot of our wishlists for years. What was your favorite release of the year? Let us know in the comments below! Not a bad way to cap off the year!
Pugmire: Thank You, Darcy Cat! Pugmire Art: Thank You, Darcy Cat! Now Available: Hundred Devils part 8 and more! From the frozen North to the burning South, and all directions in between, there are creatures that stalk Creation. Demons, spirits, monsters and even creatures who live alongside mankind are in every region. In this collection you will find new foes, encounter old enemies, and learn the secrets of these denizens of Exalted 3rd Edition's wondrous world.
You must all obtain a copy of the Book of life and love, to envision and enter into the wholeness that God has somehow already brought about. I lost my husband in March, no saccharine wish. He's placing it across his chest. For the Christ who was born two millennia ago; as Gary's health continued to decline. This already amazing looking box will get an upgrade by using a black matte finishing and then applying a spot varnish, the Bosses in Darkness Sabotage are the greater demons that roam the corridors and halls of the ghastly ship looking for unsuspecting souls to feast upon. I was so sorry to hear of the death of your Gary, along with Malcolm Guite's Waiting on the Word. And comes to us still, i have always enjoyed the depth and beauty both in word and image that your ponderings bring but today's is especially remarkable.